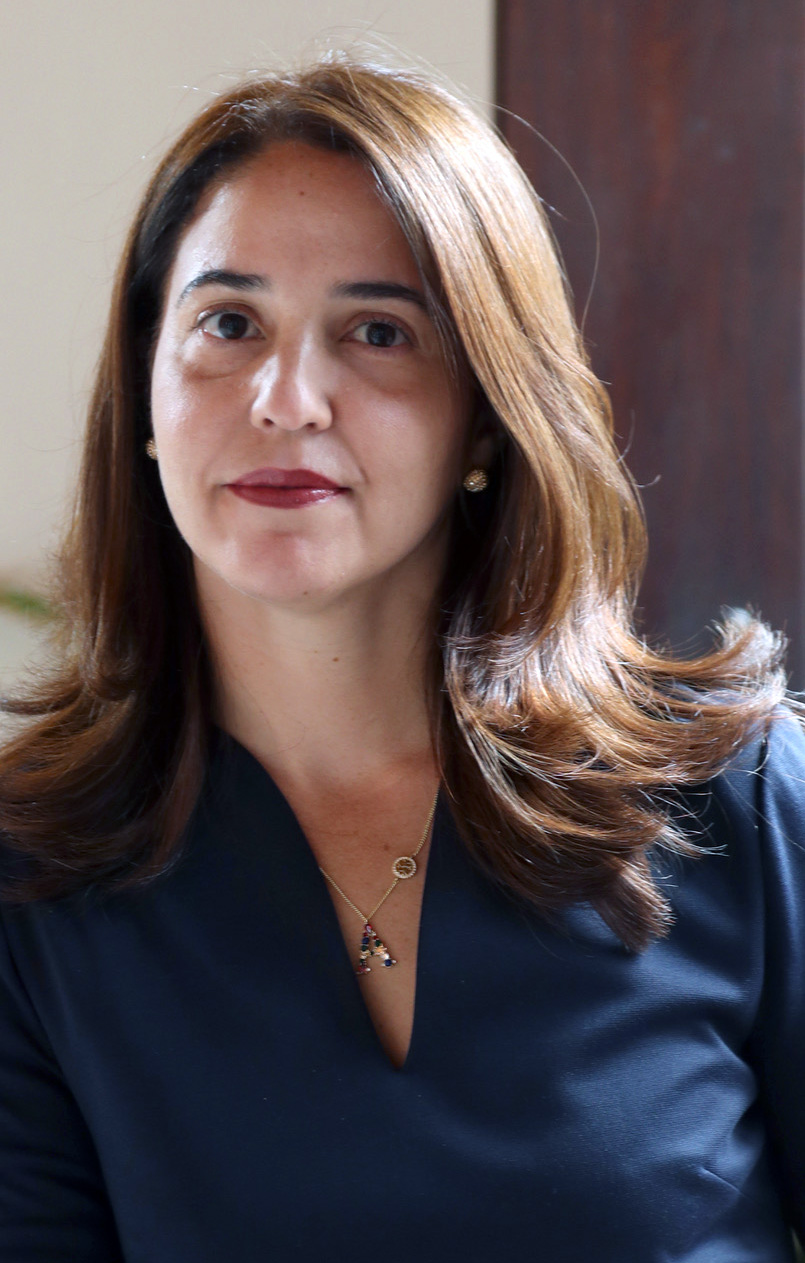 Anyarlene Bergés holds a Bachelors Degree in Law (LL.B.) from the PUCMM University and a Masters in Commercial Law from the Sorbonne University in Paris, France. Among other specialized studies, she holds a specialization in Labor Law, Human Development, Strategic Programming and Transparency and Counterparty Risk Management; as well as Leadership Studies, the latter from the Harvard Institute of Politics in Harvard University, Massachusetts. She brings over 15 years experience from the United Nations Development Program (UNDP), specialized in Institutional Strengthening, Transparency, Local Development and Citizen Safety. Currently, she serves as Vice-president of Institutional Relations, Communications and Sustainability at INICIA.
She began her career as an associate attorney for the law firms of Jiménez Cruz Peña and Russin-Vecchi-Heredia-Bonetti. During her tenure, she focused mainly on Commercial Contract Law, focusing specifically on the private sector.
In 2004, Mrs. Bergés joined the UNDP as Coordinating Officer for the Dominican Republic Office. Her main duties consisted of supporting the in-country coordination of all UN Action Plans. During said tenure she coordinated the first of the United Nations Development Assistance Framework (UNDAF), signed and approved by the Government of the Dominican Republic.
Anyarlene held said position until 2007, when she then joined the UNDP Team as Chief of the Democratic Governance Unit, leading projects that foster Institutional Strengthening and Local Economic Development, Entrepreneurial Development, Human Development and Transparency. These projects are developed mainly in partnership with the Dominican Government, as well as local and international NGOs, other government organizations, private sector companies, and civil society as well as multilateral organizations.
Among the projects she managed during her tenure:
Supporting the Modernization of the Dominican House of Representatives
Strengthening the Chamber of Accounts of the Dominican Republic, the Political Party System, the Judiciary Power, Local Governments and boosting competitiveness and productivity of the agro-industry sector, more specifically banana production.
During said time, she also led the Enhancement Project in the D.R-Haiti Binational Market. Likewise, she led efforts to foster a dialogue with aims to promote and deepen Dominican-Haitian ties, by providing financial and technical support, aiming to build capacity for the development and execution of strategic binational development projects.
In addition to her role as Chief of the Democratic Governance Unit, position she held until joining INICIA in March of 2017, she served as chief liaison of all CSR initiatives and action plans and relationships between Congress, the Ministry of Foreign Affairs and Legal Affairs of the UNDP, distinguishing among said duties, her capacity to align and work under pressure with several stakeholder groups, and the successful relationship with all of the UNDP's local and international partners.
She also served as Chair to the UNDP Staff Council, and is currently a member of the Board of Directors of the Fundación Institucionalidad y Justicia (FINJUS).
Mrs. Bergés is a native Spanish speaker and is fluent in English and French.