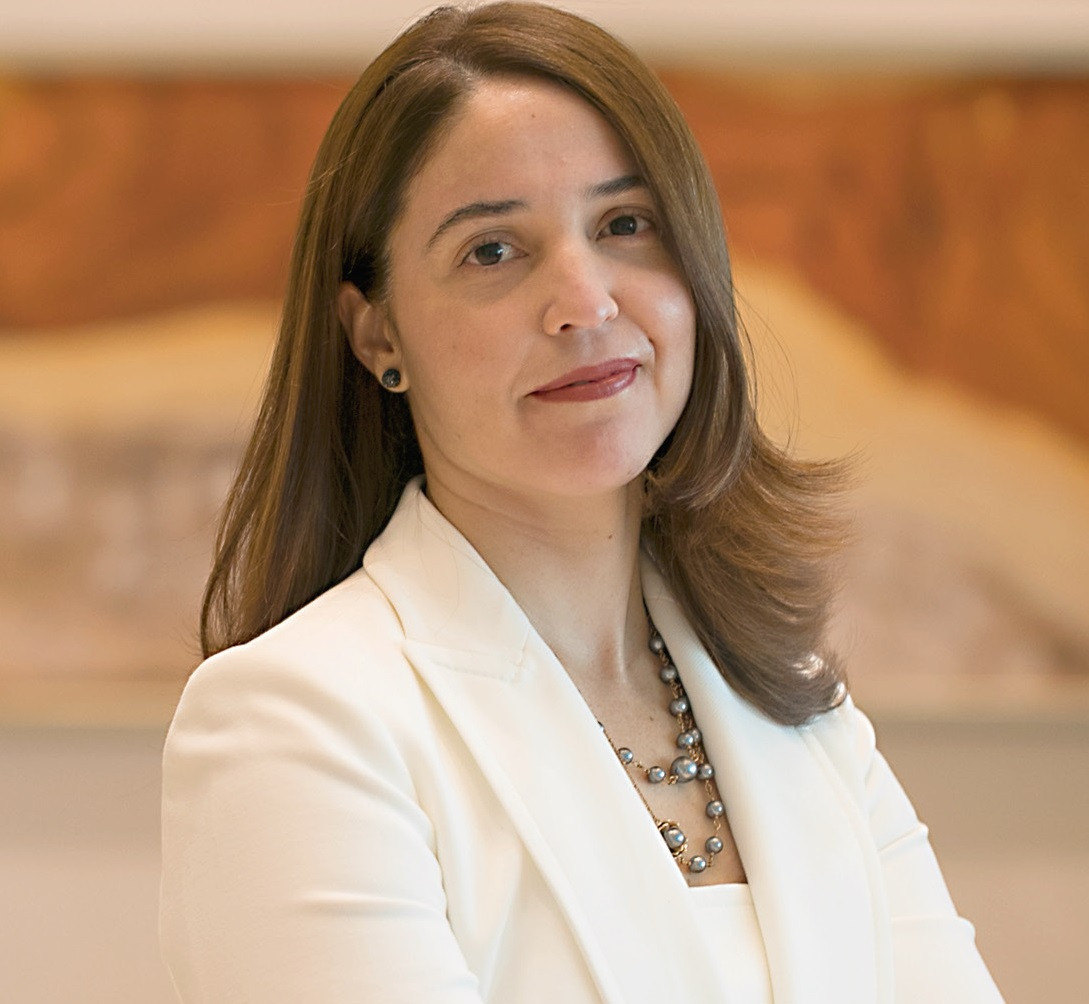 Anyarlene Berges: A Culture of Equality
With over 15 years dedicated to the field of Government Relations for the UNDP in the Dominican Republic, today's VP of Government Relations, Communications and Sustainability of INICIA- VICINI- shares her vision on Women's Empowerment in Business for this special issue.
Anyarlene Bergés envisions female leadership from two perspectives: from the business side, through the insertion of women in decision-making processes, and within a more comprehensive plane, focused on the values, quality and aptitudes which define said processes and therefore imprinting their mark which is clearly reflected in the organizational lifestyle.
"The culture of equality is necessary to really provide the opportunities that correspond to people. This scenario is fundamental to achieve an increase in women's participation in influential roles in all spheres. However, our culture tends to favor men. And this fact is manifested even among women themselves. Hence the importance of taking actions that change these patterns".
Bergés states that women are prepared to take on leadership roles. "In the Dominican Republic, 68% of university students are women, which shows that they are reaching the highest levels of academic development. If we talk about other types of skills, Dominican women have shown in recent years an outstanding capacity for strength and resilience. Our presence in new and up-and-coming economic sectors is increasingly perceived.
 In that sense, although she accepts that the technology sector is commonly dominated by men, Bergés admits that there has been progress in that direction. "When I listen to my colleagues whom are specialists in the area, I notice that these barriers are decreasing and that at present these careers are not only led by men.
Bergés sees the latent need to eradicate stereotypes from the classroom, in order to raise awareness and train the new generations of women in a scenario as changing and complex as the technological one. Likewise, she considers that the working environment should welcome these professionals in equal conditions regarding the selection of positions, salary equity and promotion towards high level positions in this sector.
Bergés confesses that as a woman, she has made efforts to maintain a balance between her personal and professional life, thanks to organization and coordination. Although she regrets that there is still an incidence of cultural stereotypes, difficulty of access to high levels of organization, and the wage gap, as well as the lack of implementation of public policies that promote gender equity.
"Men and women have the same leadership capacities. We have different styles and forms, yet, however, our aptitudes are very similar when seen from a general point of view. And we cannot confuse ourselves: women and men are different, what we must share, regardless of sex, are the same rights and opportunities, women generate, to a greater extent, a leadership which is based on the trust of their professional team".
Bergés' professional beginnings were challenging and she has always been forced to leave her comfort zone to take on new challenges. "I had to break the paradigms of youth and gender at the time, in order to later continue growing professionally and insert myself in spaces still considered to be mainly masculine, conservative and patriarchal".
 She considers herself a results-oriented professional and sees trust as an asset which has allowed her to get where she is today. "I'm not afraid of making mistakes, and I see failures as an opportunity to grow."  Bergés relates success with happiness and the feeling of fullness. "If I feel happy and proud of what I do, I am a happy person. Everything else is just background noise."
---